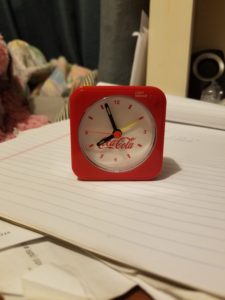 I got this Coca Cola clock several years ago when they were doing the Coke points and you could text in the code. The clock worked for a short time and gave out. It got put to the back of my desk to be ignored.
On Christmas Eve 2017 around 3:14 PM ET I heard it ticking and I pulled it out. I immediately decided to set it and it's been keeping time since then and we're almost onto New Years Eve 2018.
It has now been brought to the front of my desk. Interesting it started working, on Christmas Eve of all days.