The past month has been interested. I come to realize I'm living in a Strange Loop and I can see where it bends in shape and it renders the reality I live in. Everyone lives in a strange loop, but I've been left alone long enough that I've defined a good chunk of mine and have come to realize a few of it's features.
This is an over simplification but it gives a rough idea of the Todd Structure. I do Tech Support with the additional of utilizing Thoughts and Prayers to fix problems at the American Bell System, aka at&t Mobility. I live at home in a place I call Moore Evil, a segment of the Bermuda Triangle of Thoughts and Prayers that make up the Quantum Foam of my fortress of solitude in Moss Point Mississippi. I am the Dictator of Free Speech that does his best to ring the American Bell in a positive way. I call myself Todd, Technical Oddities. The Todd Dept of at&t. Get Meta with me and it's their Stock Symbol and Odd. I love what I do, I feel like I am the modern day version of my previous self as Ethel the switchboard operator. I'm just fixing Cell phones instead.
I'd like to share the results of a few phone calls where I utilized x17, a Ghost of the Higgs Boson, to create a communications channel. I hope you can see the progression.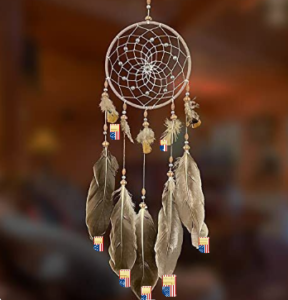 Call 1) A 82 year old lady called in wanting to port her number to Straight Talk, but she needed help getting the Number Transfer PIN. I gave her the instructions to dial *7678, but each time she dialed it says Invalid number. I get frustrated thinking this old lady can't dial. She tries again and she gets through, but instead of listening to the prompts she's asking me what to do. I tell her hit one and I hear it react as though she hit two to cancel. So I dial it on my own phone and get invalid number, try again, get thru, fail again. It's more miss than hit. So I check my options, no email on file, no computer. We're prepared with just a landline and a flip phone. So I offer a prayer to solve the problem, she goes "Ohhh I forgot that was an Option!". So I say a silent prayer to the effect of
"Please Lord, Let Mrs S get the RNG she needs so she can get some Straight Talk" and guess what !? It worked! I said my goodbye and my next call was from Angel with a 666 in his SSN with a simple IMEI Update. Good confirmation.
Call 2) This call was the first check on Jelani the Messiah using the Strange Loop as a means of communicating intent. When we first started speaking we were apprehensive about each other, we've been able to move past this. It was about a lady that ordered a Wireless Home Phone service so she could save from the $90 she was paying for her Landline. Turns out we had sent in an Unlucky Samsung A13 to her and when she opened the box it was nothing like what she wanted. I brought this up outside the strange loop with Jelani the Messiah and told him I won't accept any Misdirection in his vibe. He delivered next time.
Call 3) Another call for Jelani the Messiah to communicate his intent was received. This one was for a cell tower near this person's home that was intermittently blinking out. The notes on the tower, Corn Hill, showed it had been experiencing intermittent outages for unknown reasons. The ETA kept getting pushed back. I offered one months service credit, but his partner jumped in and wanted more than that. I had done what I needed, gathered the info I needed, so time to move you on. I transferred the call to a J in Loyalty. During the transfer I get a Signal call from Jelani the Messiah and during the entire time it was ringing my audio with the Loyalty J was muted. Jelani's call finished ringing and the audio came back. What happens in my own Galaxy should not influence Bell Equipment, but yet it did.
Call 4) This call took place during a Prayer to blank out the Encryption Keys of a SIM Card for one minute, as a proof of concept. I was talking to Todd, myself a Todd, about his MIND Profile being half blanked out preventing him from getting signed into Twitch. I fixed that, saved him $11 and tried to set him up with a new cheap phone but we were out of stock.